AHS Seniors and Parents: Reminder that Senior Life Impact Award and Senior Slide Show pictures are due to Google Classroom next Friday, April 21. See below for all other important dates for seniors! Only 15 more school days left until graduation!

Congratulations to senior Thomas Midgett for receiving the Gold Medal in Technical Computer Applications at the SkillsUSA competition this week. He was named the State Champion in this field and received a Full-Tuition Scholarship to the University of Arkansas Community College at Morrilton. We are proud of you, Thomas!
Seniors: Graduation rehearsal is required for all seniors and is at the football field tomorrow morning at 9:00 AM. Senior choir members need to be there at 8:00. After rehearsal, we will have the senior walk-through so don't forget your cap and gown! Yearbooks will be distributed after the walk-through. We have extra if you forgot to order yours! They are $45.

Atkins High School Seniors & Senior Parents: Baby pictures and senior casual pictures must be turned in to Mrs. Farmer by Friday, January 14. You may email them to
ahsyearbook@atkinsschools.org
or bring a copy to be scanned. Senior Dedication orders are due by February 1. You may order online at jostens.com or through Mrs. Farmer. Don't forget to order your yearbook! jostens.com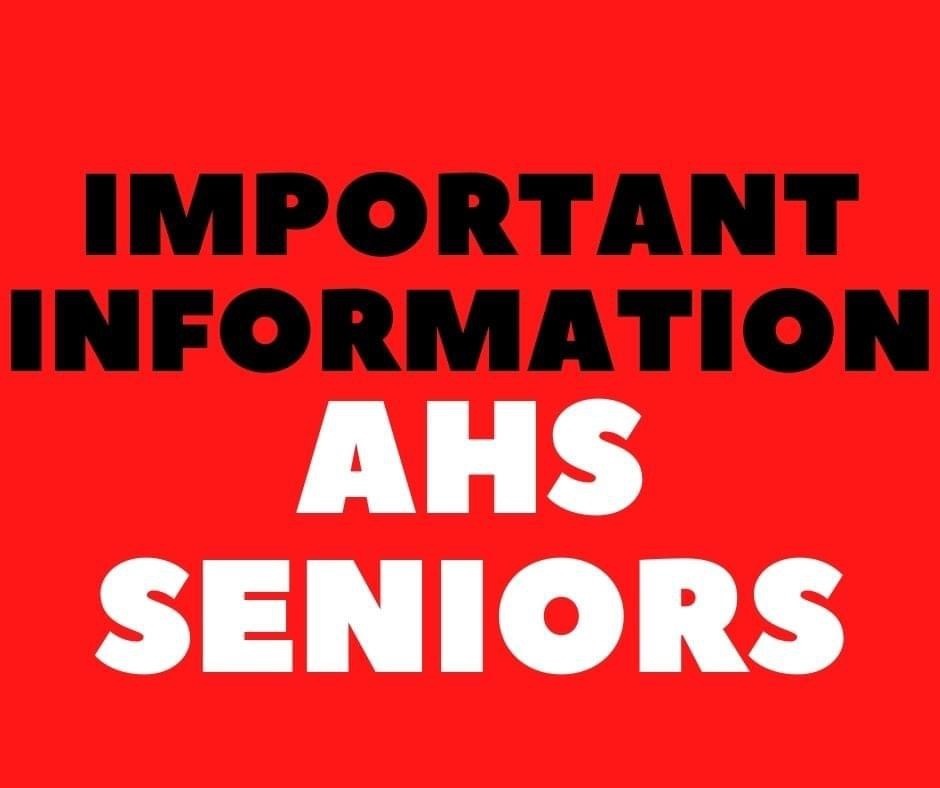 Law enforcement appreciation day is Jan. 9th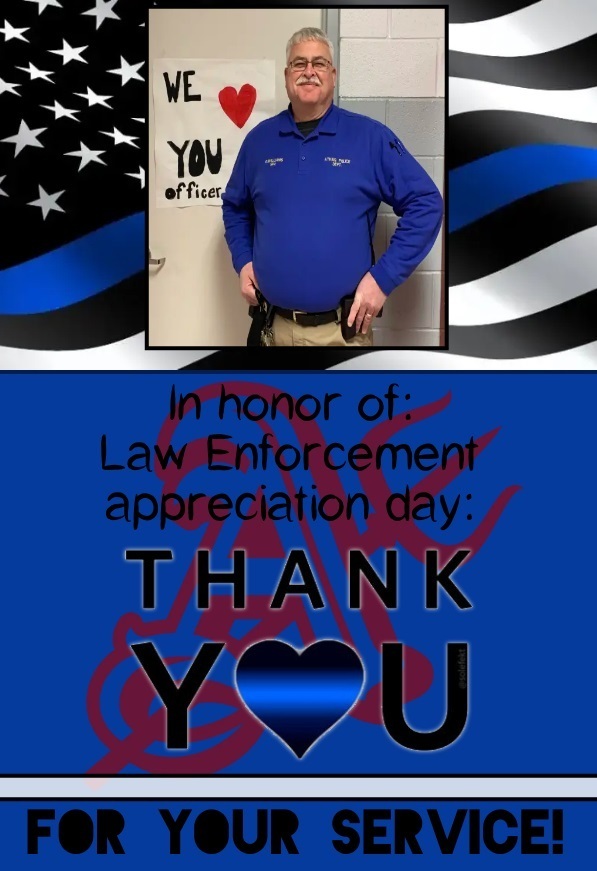 Due to an increase in positive Covid cases within our District, beginning tomorrow, Wednesday, January 5th, all students, staff and visitors of Atkins School District will be required to wear a mask indoors and on the buses for the next 2 weeks. The requirements will be reevaluated after the 2 week period and further guidance will be shared then. As you know, there is new recommendations regarding quarantine times, etc released by the CDC - we will post an update when we receive this guidance from the Department of Health and DESE.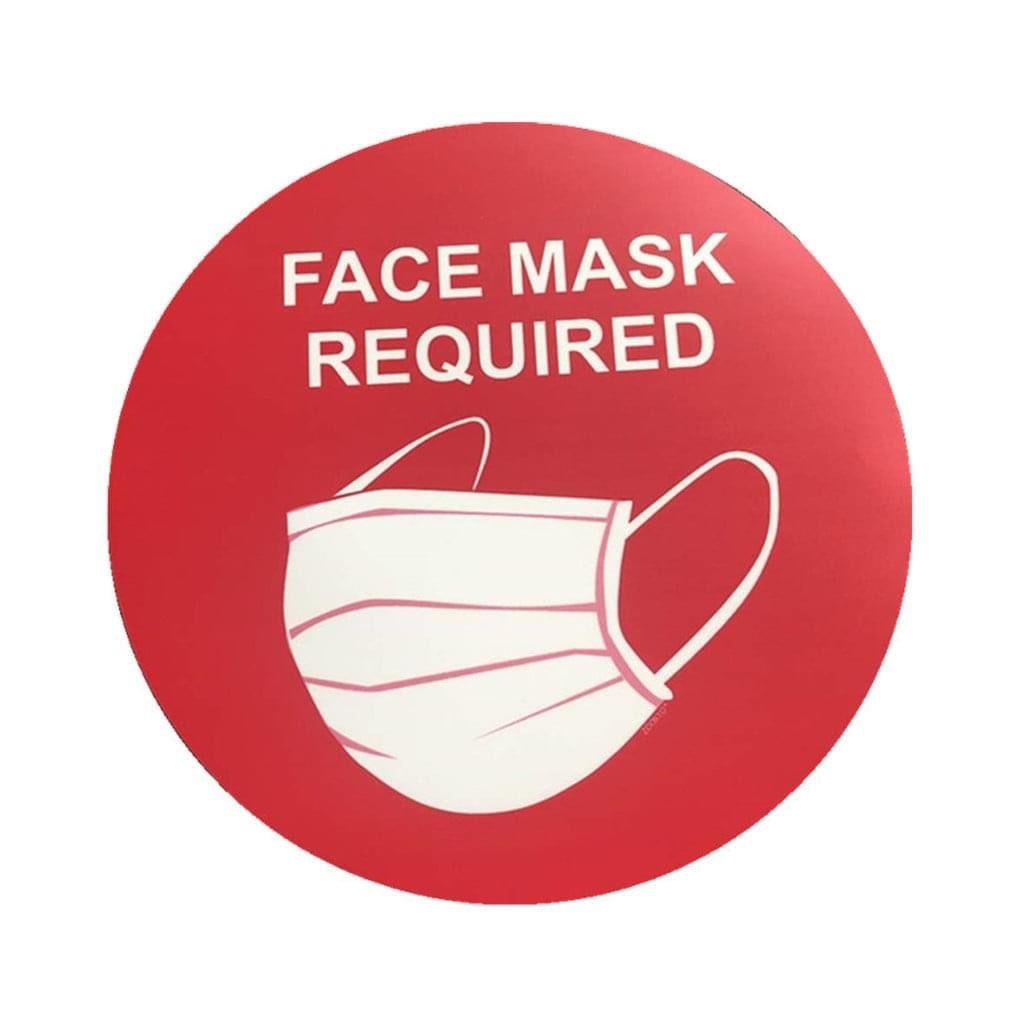 Happy Retirement Mr. Dye!! 🎉 Thanks for being an extraordinary teacher to our students! Mr. Dye led countless proms, fishing tournaments, community clean-ups, started our recycling program, and took thousands of students on field trips to experience the beauty of Arkansas. He has given his all in providing the best education to his students and made sure they enjoyed every minute of it. We will miss you and we commend you for your dedication to Atkins High!!❤️

Way to go Mr. Dye!! December "Staff Member of the Month"!

Congratulations to our All-Conference players!

Beginning tomorrow, Friday, December 3rd, all students will be required to wear a mask on the school bus. Additionally, due to positive cases, all high school students will be required to wear a mask inside the buildings. Again, all students will be required to wear masks on the buses and all high school students will be required to wear masks inside. This will be in effect beginning tomorrow through December 17th. We will notify you if there are any additional requirements.

Student Council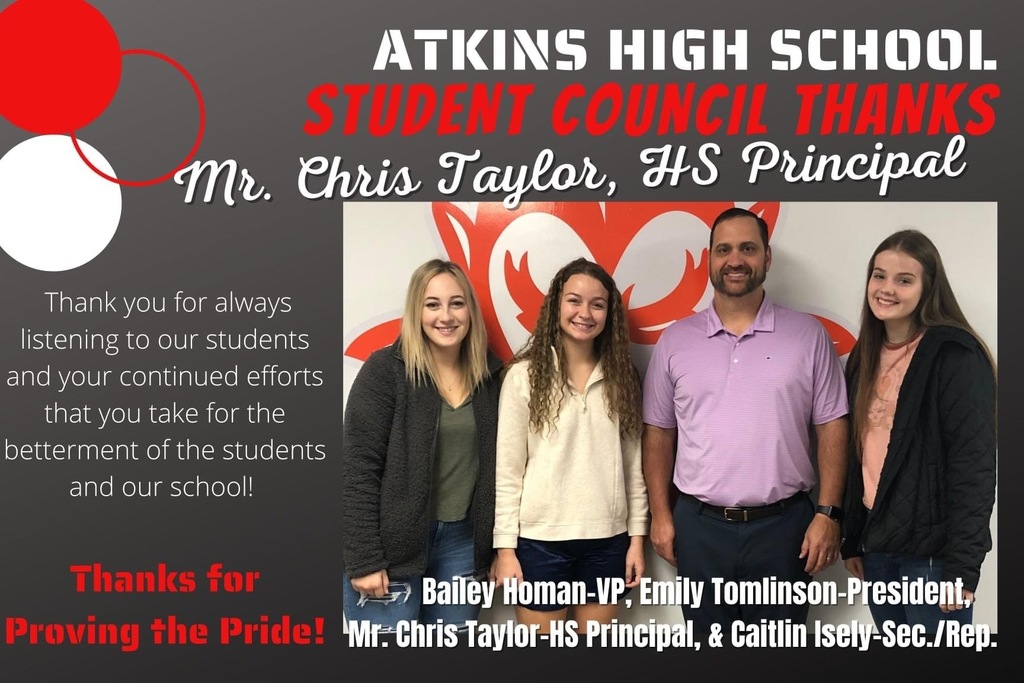 Way to go Ms. Rodgers!!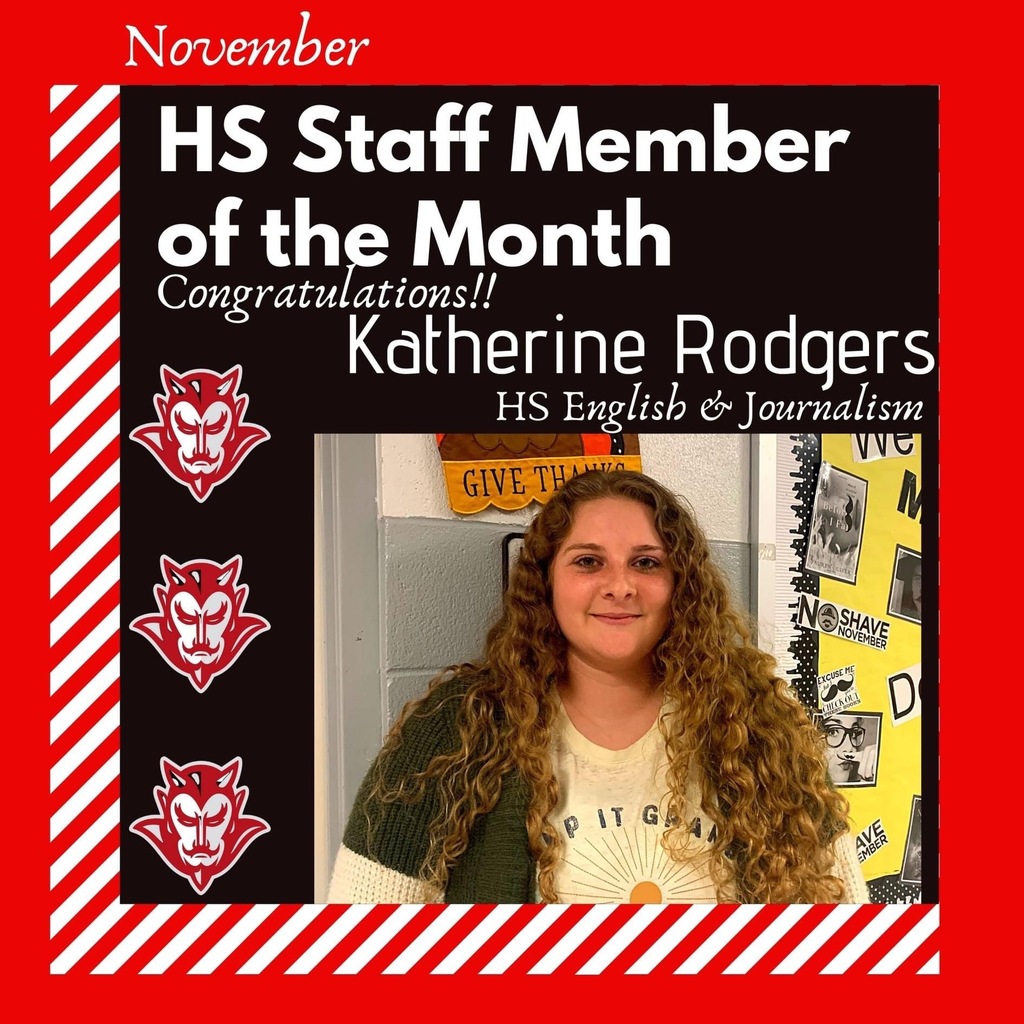 Congratulations students of the month!

Beginning September 20th, masks will be strongly encouraged and only mandated if the building reaches 5 or more positive Covid-19 cases. Each building will have an independent number to determine if masks will be required. If masks are required due to positive cases, it will be communicated through our website, email, text and a messenger call. All buses will still require masks. Communication will be frequent - please watch Facebook and our website for more information.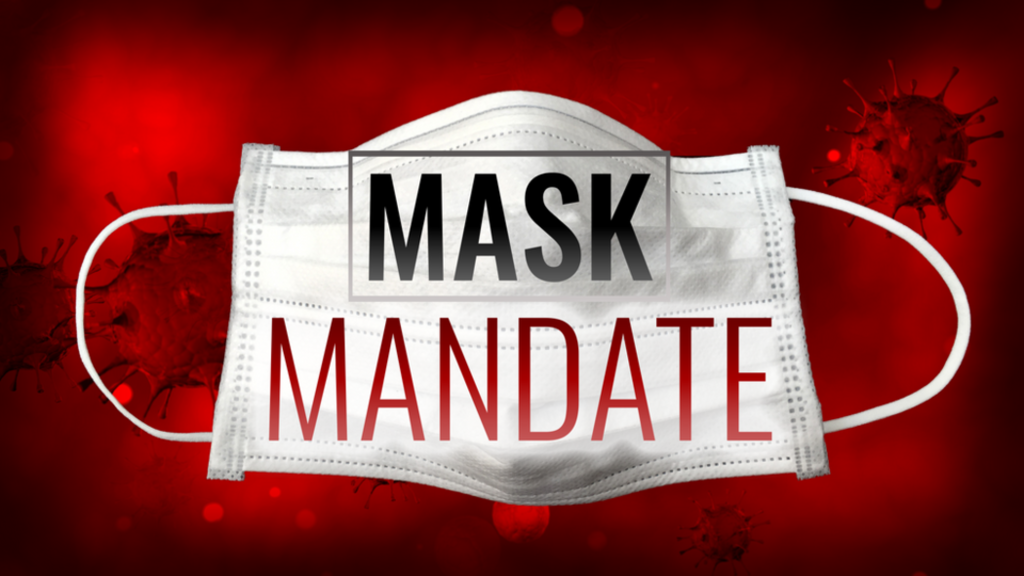 This week's Tyson RSN Player of the Week is Reese Bixler. Bixler had a monster game for the Atkins Red Devils in their big 44-0 win over Conway Christian. Bixler carried the ball 6 times for 90 yards and a TD along with 13 tackles on defense. Atkins hosts Waldron on Friday at Lemley Field. Join Shane Martin and Ethan Robinson as they bring you all the Red Devil action right here on the Atkins YouTube page.
https://youtube.com/channel/UCRQc6iAemuzsuO0TVny5vpQ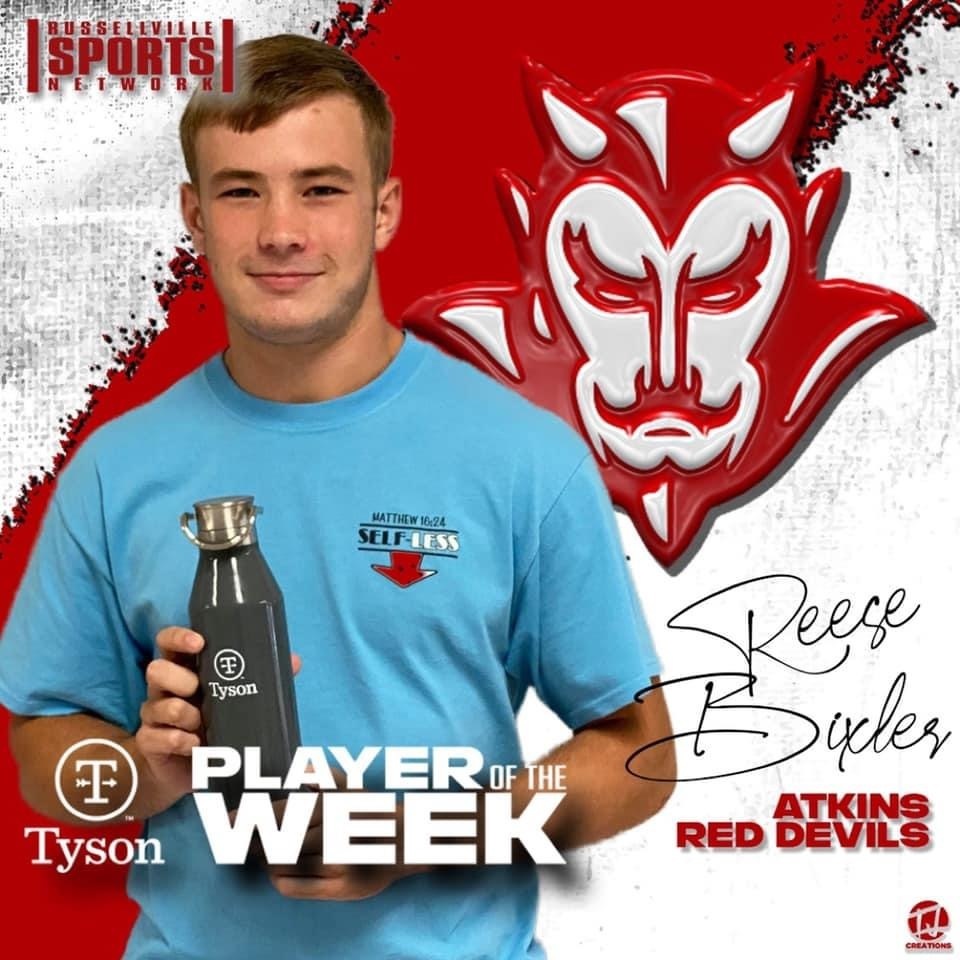 AHS September Teacher of the month Mrs. Farmer and Student of the month Ember Sutterfield! Congratulations!! RDP!

The Sonic Blast with Double R Randy Rainwater and 103.7 The Buzz will be at Red Devil Stadium from 4:00 - 7:00 pm. Come out and enjoy the fun, games and prizes as we show our Red Devil Pride!

Covid-19 Vaccine Clinic Friday, September, 17, 2021

The Atkins School Board of Education voted unanimously to enact a 30 day mask mandate for all students and staff indoors and on the bus. Masks will not be required outdoors or while actively participating in athletics or band. The mandate will be re-evaluated at the September school board meeting. We appreciate your support and understanding as we do all we can to ensure the safety of our students and staff.